Note: For plus power, please note that there will be 4-6 weeks waiting time if the product is out of stock.
Buy More, Save More
4 boxes – $198(usp $220)
8 boxes – $348 (usp $440)
FREE delivery when you purchase $200 and more!
Product Description
clariti® 1 day
If you're health-conscious and looking for an affordable, high-performing contact lens that will keep you feeling good about your wallet and your eyes, look no further than CooperVision® clariti® 1 day contact lenses.
With clariti 1 day, you can be confident that your eye health is supported because you replace each lens daily, it has a built-in UV blocker* and it's made with a healthy lens material that delivers 100% of the oxygen your eyes need.†‡1 While wearing clariti® 1 day contact lenses, you'll enjoy excellent vision quality2  and a comfortable lens-wearing experience, all at a price that'll make you smile.
The features you'll love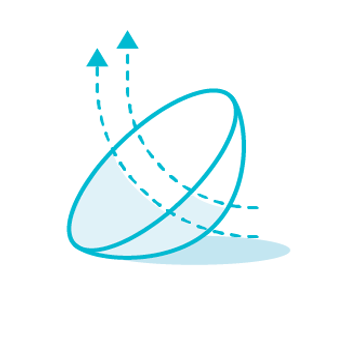 Soft silicone hydrogel lens material with high breathability helps keep your eyes healthy and whiter.
WetLoc® Technology and high water content help keep your contact lenses moist, supporting excellent all-day comfort.
UV blocker helps protect your eyes against the transmission of ultraviolet rays, helping support your eye health.*