Note: For plus power, please note that there will be 4-6 weeks waiting time if the product is out of stock.
Product Description
40-Somethings: Say No to Bifocal Glasses
Between the ages of 40 and 45, our eyes lose the ability to focus on objects up close. It's called "presbyopia" and it's a part of the natural aging process. That doesn't mean you have to settle for wearing your grandmother's bifocal eyeglasses, though.
Enjoy the comfort and freedom of CooperVision Proclear® multifocal contacts instead. With these soft, flexible lenses, you'll have clear vision—whether you're texting on your phone, working on your computer, or looking for the right street sign that's around here… somewhere.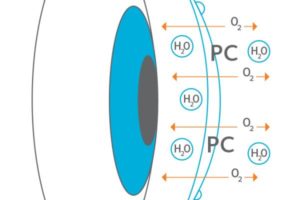 PC Technology
A technology that causes water molecules to actually become past of the lens, creating a natural resistance to dryness.