Buy More, Save More
4 boxes – $78 (usp $104)
FREE delivery when you purchase $200 and more!
Product Description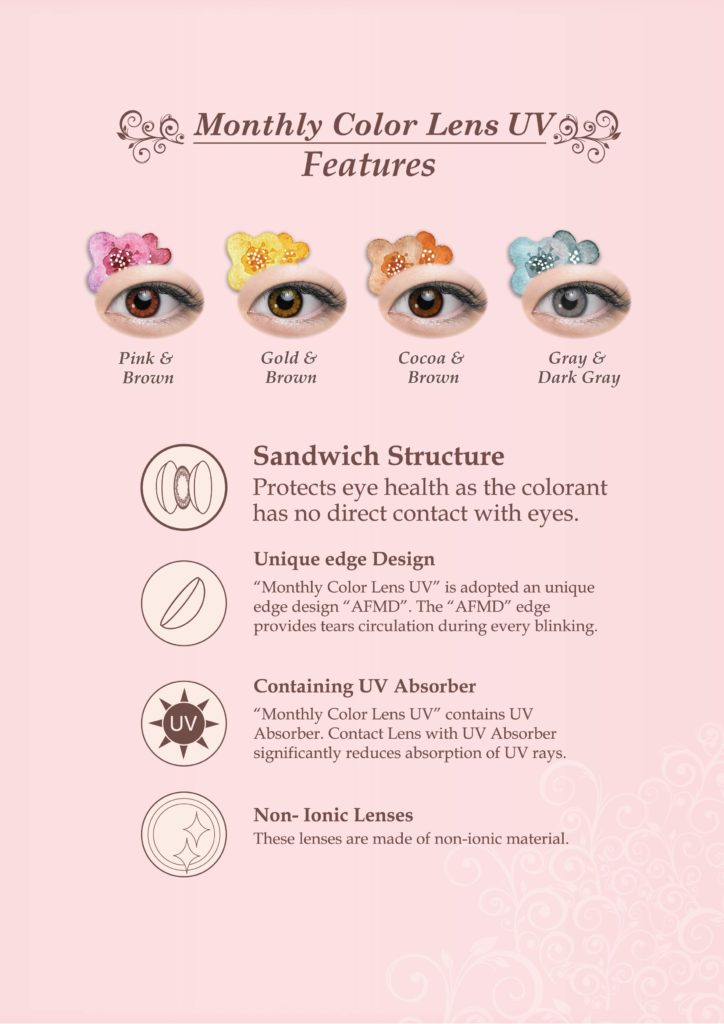 Monthly Color Lens UV 1 • Day
Sandwich-structured monthly color lens with UV absorbers. Available in 4 colors for different styles.
Features:
Available in 4 colors
Colored parts of the lens are sandwiched between the lens materials. Eyes, eyelids etc. do not directly touch the pigments.
Materials used in the lens keep off protein deposits while retaining moisture.
An unique edge design "AFMD" is adopted, which provides tear circulation during every blinking.
Ultraviolet rays (UV) causing skin pigmentation such as spots, are said to be one of the causes of eye diseases such as cataracts. Monthly Color Lens UV contains UV absorbents that can shield your eyes from UV rays.*Contact lenses with an UV absorber do not block 100% of UV light and are not substitutes for UV absorbing eyewear.